FLU SHOTS AND FLU MIST ARE NOW AVAILABLE.
PLEASE CALL THE OFFICE TO SCHEDULE AN APPOINTMENT
---
WE WOULD LIKE TO WELCOME DR. KERI READ TO OUR PRACTICE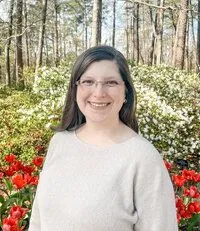 Dr. Keri Read will begin her practice in July 2023 at Pediatric Associates of Madison after completing her pediatric residency
and an additional year as chief resident at Arkansas Children's Hospital in Little Rock, Arkansas. She received her medical degree from the
University of Alabama at Birmingham School of Medicine. She is board certified in pediatrics and an active member of the
American Academy of Pediatrics.
Dr. Read is a native of Jacksonville, AL. She and her husband have a son.
---
If you are having issues reaching us through our office phone line please call our answering service at (256) 428-4089.
---
We are currently scheduling yearly checkups and sports physicals. Parents of children entering kindergarten and 6th grade please be aware your children will need vaccines. Call now to schedule your appointments. (256) 772-2037.
---
NEW ADOLESCENT VACCINE RECOMMENDATIONS:
The AAP and CDC now recommend the following vaccines to keep your adolescent healthy and to help prevent cancer:
11-12 year olds -- Tdap, Meningitis A #1, Gardisil for HPV
16-18 year olds -- Meningitis A #2, Meningitis B
INCLEMENT WEATHER POLICY
In the event of inclement weather, a decision will be made on a case-by-case basis as to whether our office will be closed.
Please check this webpage or call our office for updates.
---
ADHD MEDS: We require 72-hour notification for all ADHD prescription refills.
---
Please CALL the office at 256-772-2037 for all medical questions. It is impossible to ensure patient confidentiality on social media; therefore, in order to protect you and to be compliant with Federal HIPAA regulations, the doctors and staff of PAM will not respond to any medical inquiries via text, email, or Facebook. We appreciate your cooperation.